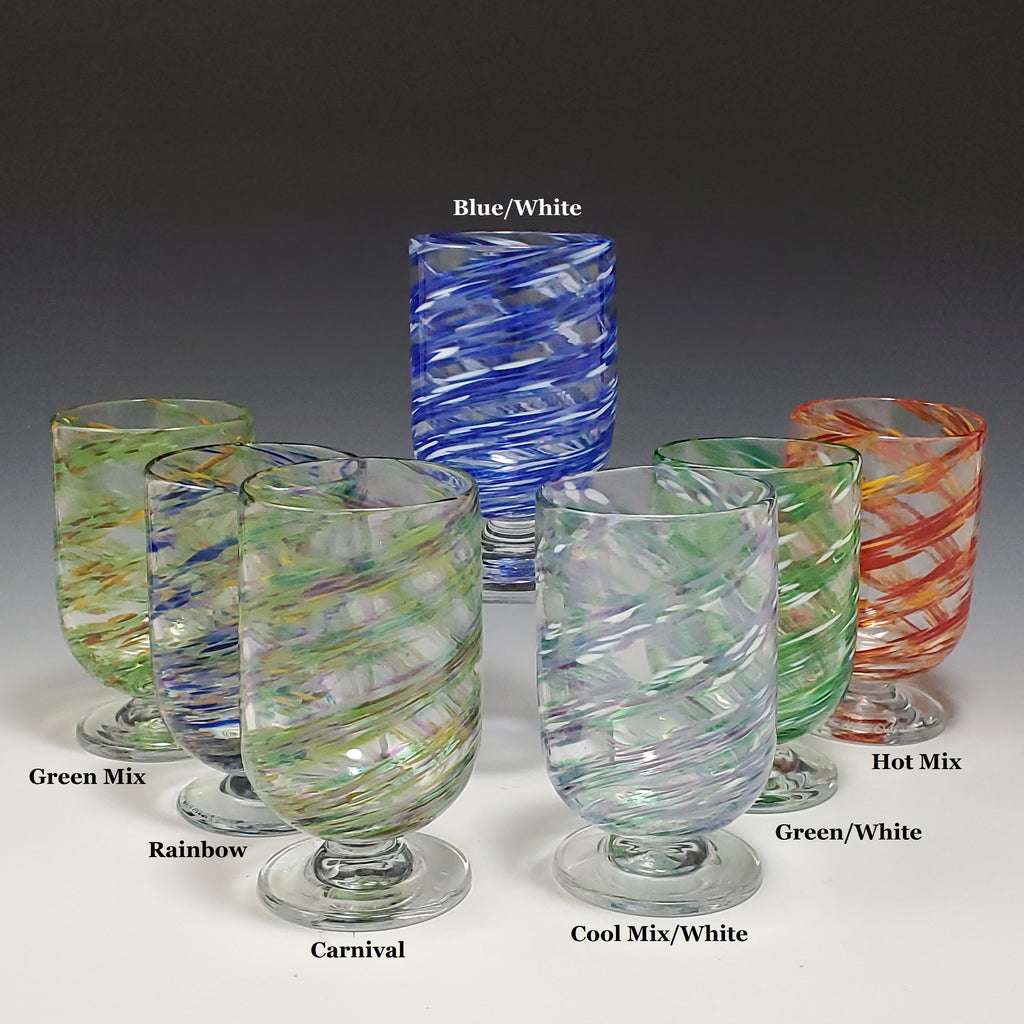 Dizzy Bevie Glasses (Sold as a pair)
$95
Welcome our newest Dizzy family member!  Our Dizzy Bevie Glasses allow for the perfect 12 oz pour.  Just add your favorite can of beer, wine, soda or just a fizzy water.  Imbibe in style! They are sold as a pair.
Colors: (Shown) Blue/White, Carnival (Purple/Green/Gold), Green Mix, Green/White, Hot              Mix (Red/Yellow/Orange), Rainbow, White/Cool Mix (Blue/Green/Purple)
            (Not Show) Pink/White, Purple/White
Dimensions: 5 1/4" x 3 1/4"  x 3 1/4"