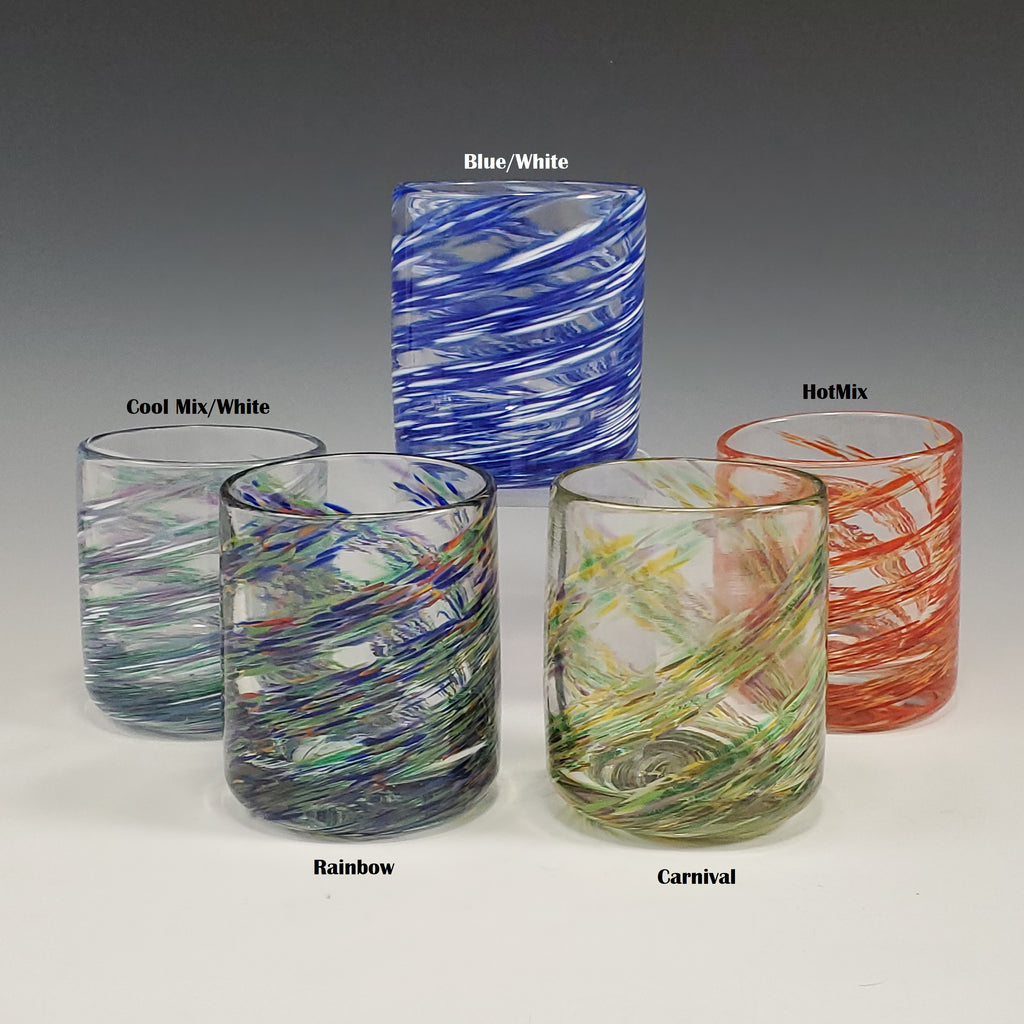 Rocks Glasses (Sold as a pair)
$92
These perfectly weighted glasses also have thick bottoms.  What a beautiful way to experience a relaxing cocktail hour at home.  Sold as a pair.
Colors: Cool Mix (Blue, Green, Purple)/White, Rainbow, Blue/White, Carnival (Purple/Green/Gold), Hot Mix (Red/Yellow/Orange)
            (Not Shown) Green/White, Spring Mix (Yellow/Blue/Pink/Green)
Dimensions: 4" Tall x 3" x 3"