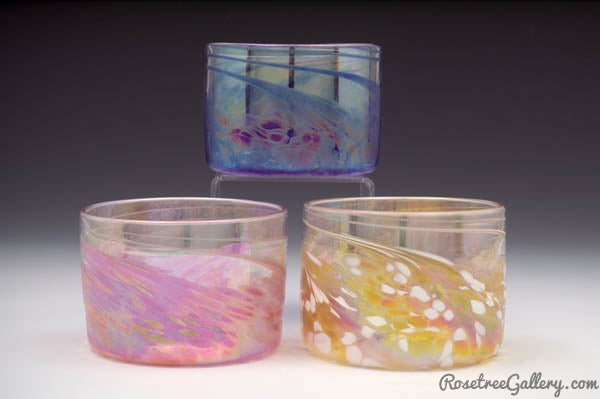 Straight Bowl
$89
Elegant glass straight bowls are individually hand blown to grace your table, china cabinet, or as lovely additions to any room. Available in many colors to accent any decor. Shown here in (clockwise) Pink, Blue, and Gold.
Colors available:
Blue, Cool Mix (Blue/Green/Purple), Gold, Hot Mix (Red/Yellow/Orange), Mardi Gras Purple, Rainbow, Salmon, Pink
Dimensions: 3.5" X 4.75" X 4.75"