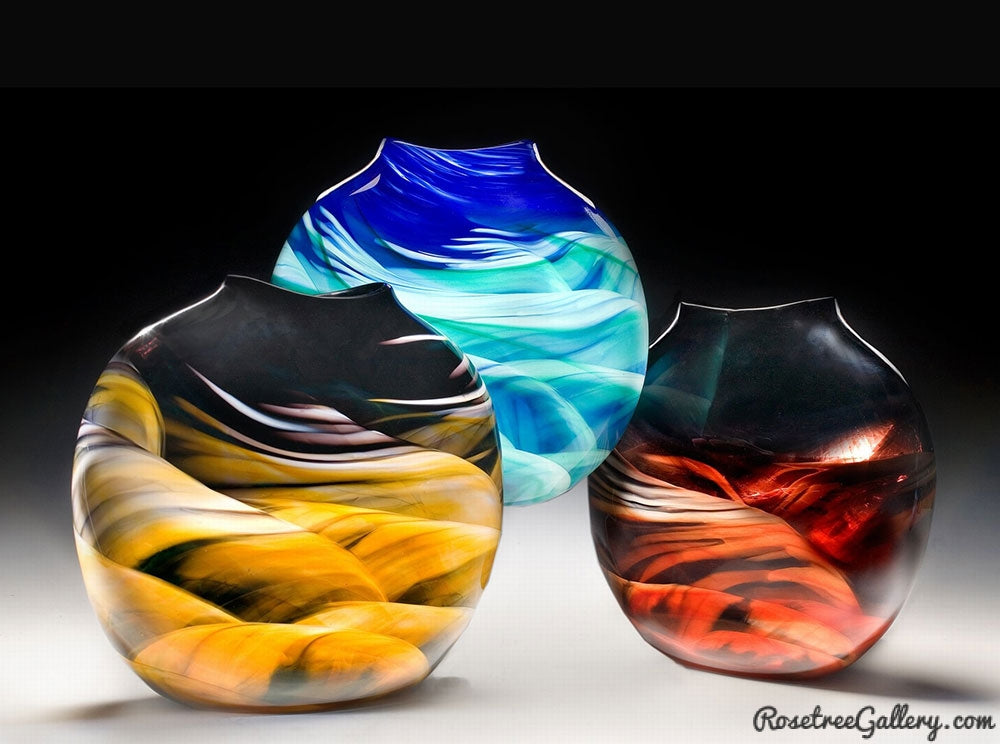 Medallion Vase
$260
Multiple layers of manipulated colored glass evoke mystical landscapes on these artful hand blown glass vases. The classic shape is ideal for flowers or to stand alone as a piece of glass art. The flattened blown glass vessel fits neatly on narrow surfaces.
Colors available:
Amber/Black/White, Amber/Green, Ice Blue, Blue/Green, Red/Black, Red/Pink/Purple, Sunrise (Yellow/Red).
Dimensions: 9"h x 9" x 3"