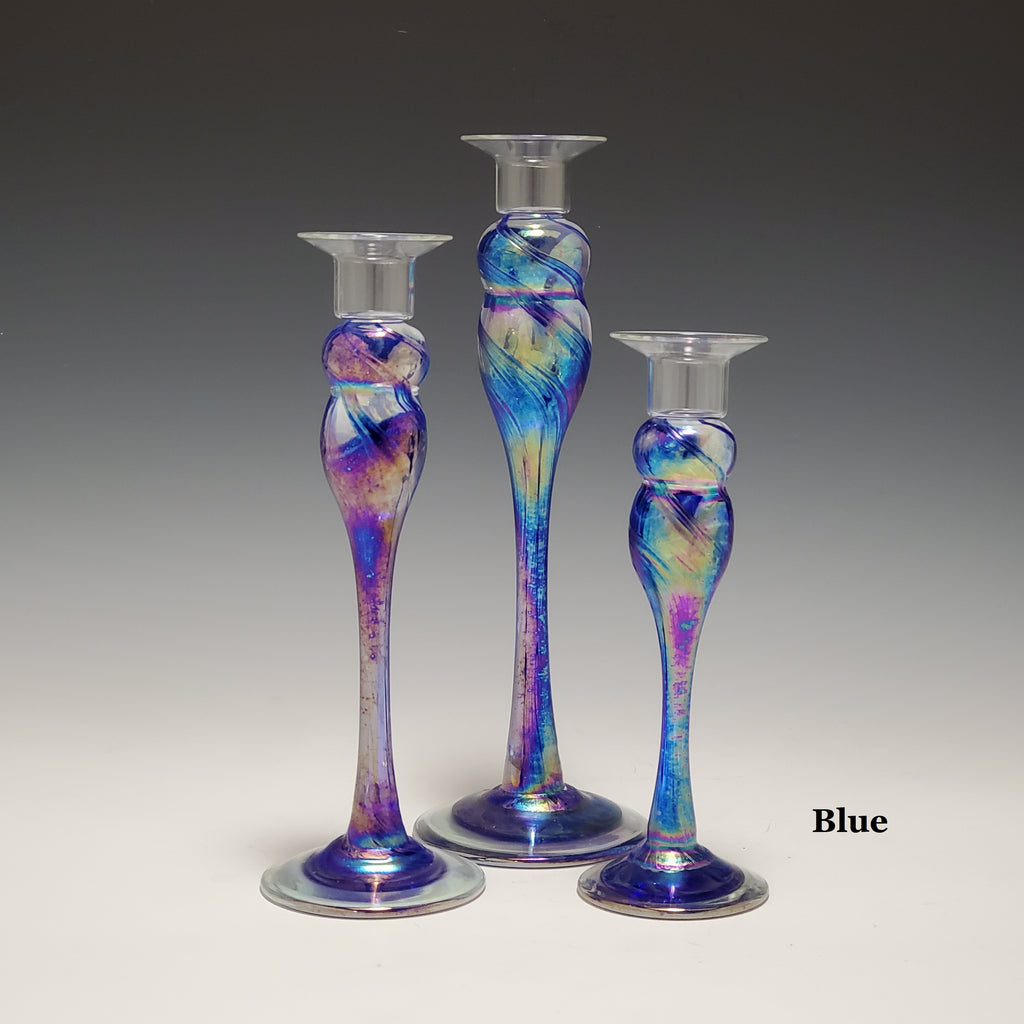 Candlestick Trio
$214
In matched pair or graduated trio, our gracefully designed hand blown glass candlesticks light up a room brilliantly. An elegant statement on dining table or mantle… an appreciated hand made gift for weddings, anniversaries, and similar special occasions. Blown glass with a Pyrex candle cup so the candle can burn all the way down.
Colors available: Black/Gold, Blue, Cool Mix (Blue/Green/Purple), Gold, Green/Gold, Hot Mix (Red/Yellow/Orange), Mardi Gras Purple, Pink/Blue, Purple/White, Rainbow, or White

Dimensions: Largest 9", Medium 8", Smallest 7"