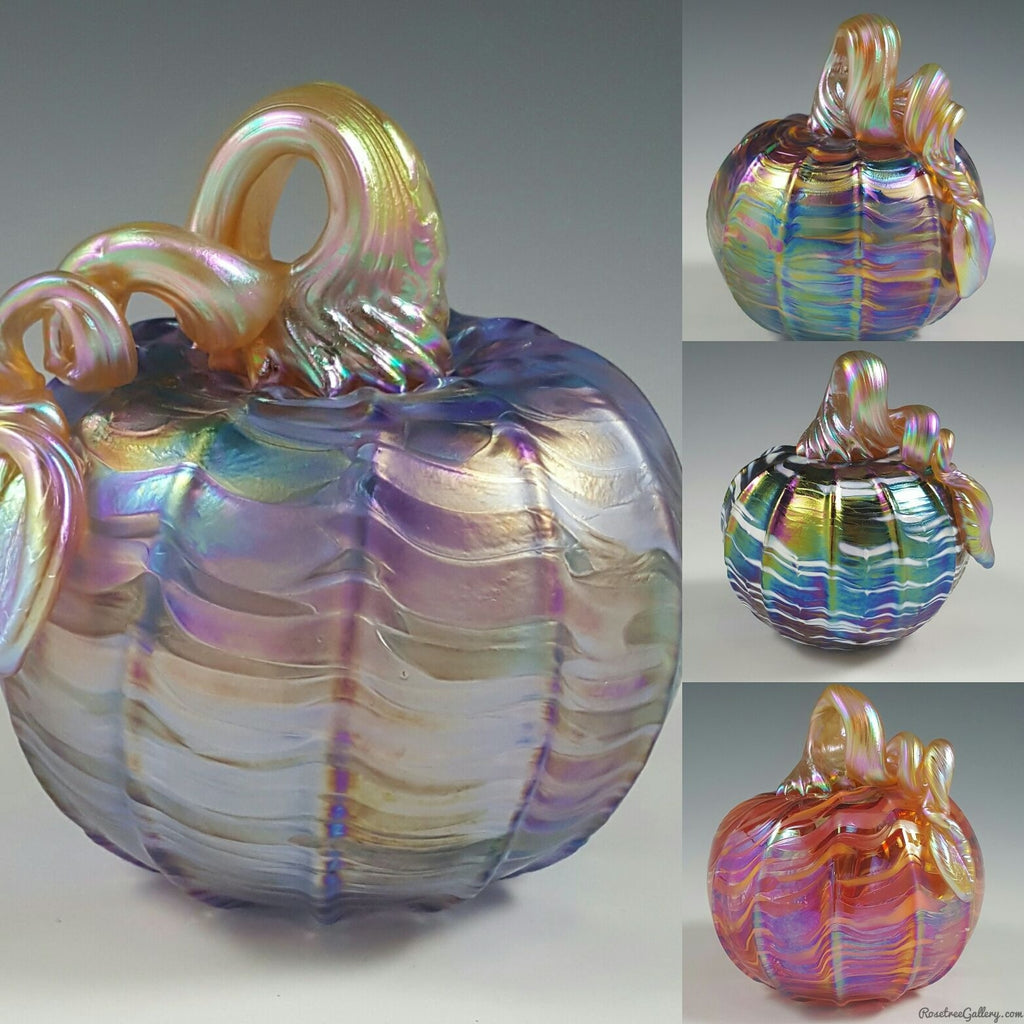 Spun Pumpkin
$87
A body that reflects colors through an iridescent coating and a shimmering gold stem gives these pumpkins a lush and colorful look that would be a great addition to any pumpkin patch!
Because of the inherent nature of traditional glassblowing, each piece is a unique piece of art. No molds are used in the creation of this work. Variations in size and coloration naturally occur in the process that distinguish each piece as handcrafted.
Sizes Available:
Mini - 4" x 4" x 4"
Grande - 5" x 5" x 5"
Colors Available: 
Cool Mix (Blue/Green/Purple), Hot Mix (Red/Yellow/Orange), Rainbow, Mardi Gras Purple, Carnival (Purple/Green/Gold), Blue-White, Gold-White, Green-White, Orange-White, Orange-Yellow, Red-White and Yellow-White.