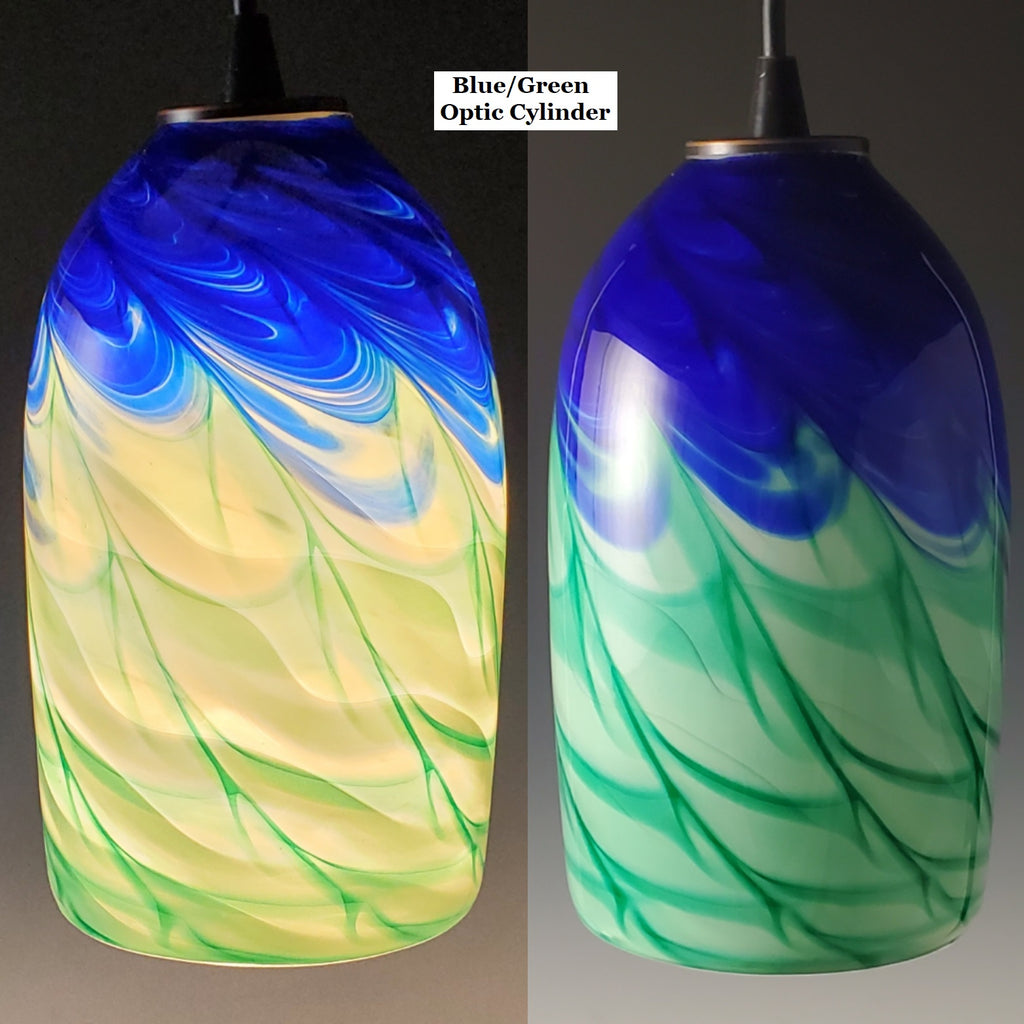 Optic Pendant
$302
Beautifully delicate pendant lights will add to the artful decor of any room. Lights are hand blown and will vary slightly in size, color, and shape, due to the unique quality of hand crafted glass.
Colors available:
Green/Cool Mix (Blue/Green/Purple), Blue/Green, Gold/Green, Red/Hot Mix (Red/Yellow/Orange), Amber/Yellow, Grey, Amber/Amber, Blue/Rainbow, Light Blue/Blue/Green, Purple/White, Red/Grey, or Yellow/Blue Mix
Styles available:
Cylinder: 9" x 4.5" x 4.5"
Globe: 6.5" x 8" x 8"
Trumpet: 9"x 9"x 9"
Ruffle:9"x 8"x 8"
Electrical Connection Options:

* Please indicate in notes Length of cord and what color of connection you would like.
14ft swag with line switch and plug (white)
4ft cord with matching ceiling plate (black or white)
Brushed Bronze hardware, 10ft black cord (+$30) 

Stainless Steel hardware, 10ft clear cord (+$30)

*All of our fixtures come with a standard (normal) bulb socket. We recommend using LED bulbs because they do not give off heat and are long-lasting.
All hard-wired pendants should be installed by a licensed electrician.
Rosetree Glass Blowing Studio Inc. takes no responsibility for wiring not done by a licensed electrician.