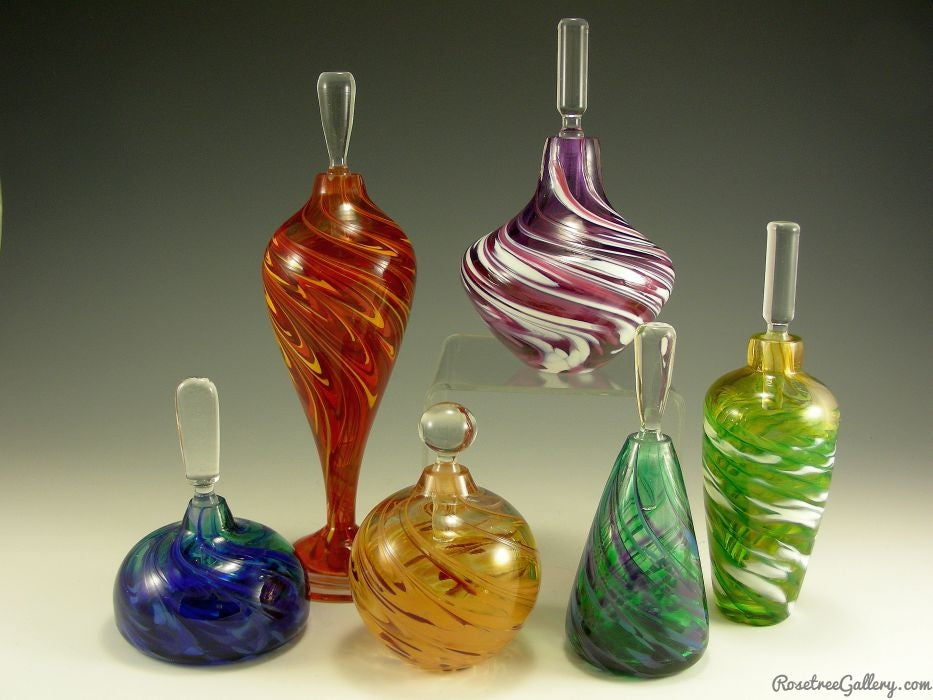 Perfume Bottle
$86
Add to your own collection or delight someone with a free-blown glass perfume bottle like no other. Created in a variety of styles and beautiful jewel-toned colors, they are certain to please.
Colors: Amber/Green/White, Amber/Salmon, Blue/Rainbow, Green/Cool Mix (Blue/Green/Purple), Green/Double Blue, Pink/Blue/White, Pink/Purple/White, Ruby/Pink/Green, Scarlet/Hot Mix (Red/Yellow/Orange)
Dimensions:
Carousel  7" x 3.5" x 3.5"
Cone  10" x 2.5" x 2.5"
Flat  4.5" x 3" x 3"
Round  6" x 2.75"
Triangle  6" x 2" x 2"